3 makeup mistakes that women do that make them look older
Don't do these...
Being a makeup artist for the camera for 30 years, plus being a woman of 'a certain age', may I be direct? If you are doing these things now, and you stop doing them, you will look younger.
In our teens, when we first discover makeup, we love exploring what it does for our faces, yet as we mature, the magical things we once did that made us look stunning work against us now. Not fair, but here are some tips to turn that around and look amazing…
————————————
1) Too much foundation…
Still using foundation post 40? This beauty step should be mellowed to only a drop. Base foundation covers and blends skin to one even tone, yet at some point it makes us look ghouly.
Choose: A tinted primer in your shade is much more flattering on the skin, as it is luminous, reflective, and sits on top, not filling in the pores like base foundation.
2) Ignoring blush…
We need color! Blush is an important factor as we move into our prime. I've noticed ladies tend to start adding more eye makeup and lip color. Actually, softer shades on lips and eyes, and more color on cheeks brings a healthy vibrancy and dominance to those beautiful cheekbones we had at 25. (Those fabulous bones are still there, we just need to bring them out!).
Choose: Coral-golden-pink for light to medium skin and brighter coral for deeper skins.
3) Dark matte red lips and obvious lip liner…
Don't get me wrong here. I absolutely love deep reds. If you have a signature red shade, transform it into a lip stain by applying with your finger in a tapping motion, then a clear gloss over, allowing the fullness of the lip to be revealed.
The only lip liner here should be a neutral color that matches very closely to your natural lip line, so you can "cheat 10 percent" to create a slightly fuller lip, using the lipliner as a lipcolor, then apply soft, creamy lip products to your lips. Think of shades that are made in nature.
Choose: Mauvey pink, coral bronze, nude,… all flattering shades to experiment with.
You will be amazed at the fresh new look you have designed for yourself, and get ready to hear how gorgeous you look. Enjoy revealing the new you!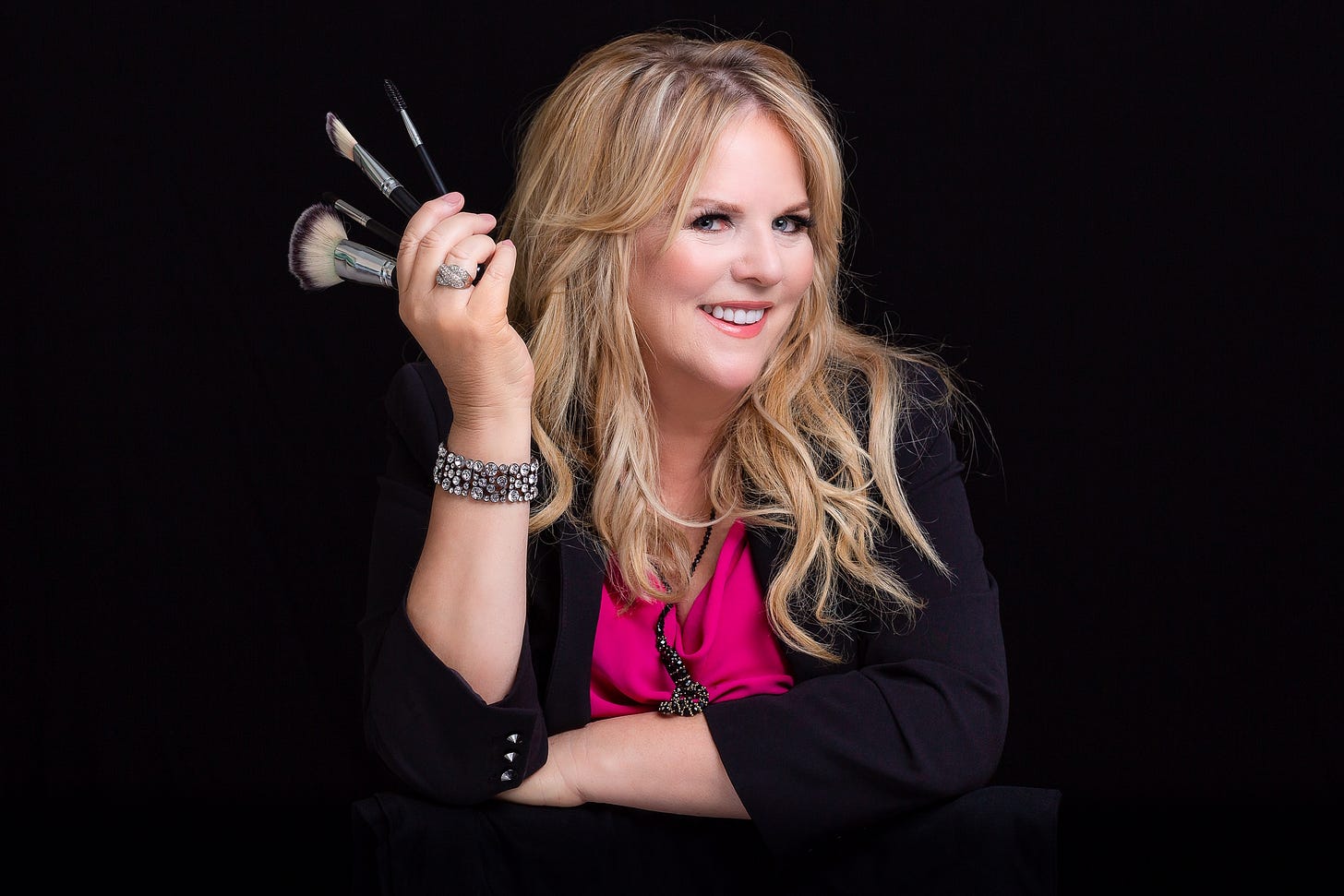 ————————————
Sally's quick and simple makeup tip videos can be seen at Instagram @OfficialSallyVanSwearingen, @SallyVanSwearingenCosmetics (SVS Cosmetics)
#Beautypower #Makeuptips #Makeuppost40 #MatureMakeup #SallyVanSwearingen #Makeup